St. Luke's Hospital School of Nursing Alumnae News
News should be sent to: corpussanare.sl@gmail.com by the 20th of each month; it will be posted here for 1 month on the first of the month, starting in September 2021.


Identification of alumnae, both in written news and photos, will be by first name, maiden name initial and year of graduation. Please do not write on the backs of
photos. Submissions may be edited for length and clarity.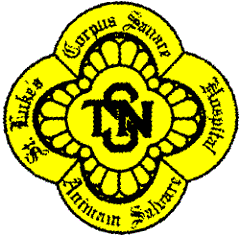 HOME