St. Luke's Hospital School of Nursing Alumnae News
News should be sent to: corpussanare.sl@gmail.com by the 20th of each month; it will be posted here for 1 month on the first of the month, starting in September 2021.

Identification of alumnae, both in written news and photos, will be by first name, maiden name initial and year of graduation.
Please do not write on the backs of photos. Submissions may be edited for length and clarity.





Black and white 12 1/2" x 10" copies of Dr. Tamljanovich's drawing of St. Luke's are available.

Please send $5 to cover copying and postage to M's mailing address printed in the recent alumnae mailing.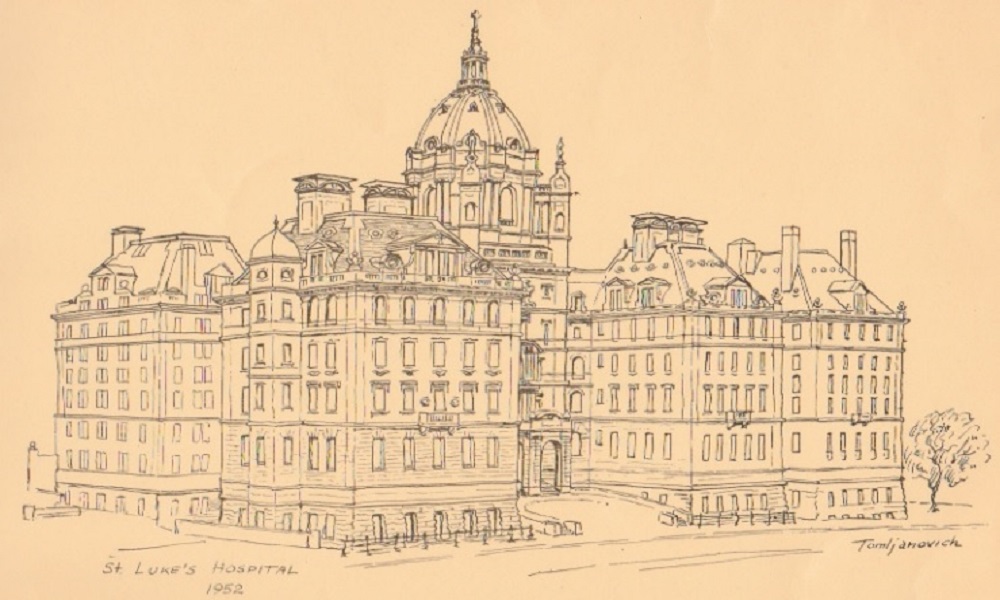 Sketch of St. Luke's Hospital, circa 1952, by Dr. Paul Tamljanovich. (Click photo to enlarge.)






Alumnae News - November 1, 2021


The 175th anniversary of the founding of St. Luke's Hospital was celebrated by Zoom on St. Luke's Day, October 18, 2021.
A brief history of the school of nursing was included in the taped event. When the film is available, we will post how
to access it on the Alumnae News page.





An alumna from New Jersey recently sent me an address change. I misplaced the information before making the change,
so if this pertains to someone seeing this, please resend.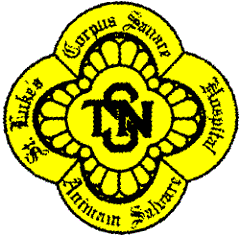 HOME